Highly Accessible Location,
Excellent Amenities,
Everything under one roof
The Sportz Hub will meet your fitness, health, and recreation needs under one roof and leave you with the desire to return for more.

We aim to provide an optimum environment for physical health, athletic competition, and recreational activity. We are bringing the best to Kanpur. Our sports coaches are set to be mentored by the likes of Gopichand in Badminton and Gagan Narang in shooting, and we are just getting started with what we aim to bring to Kanpur in the coming years.

The temperature-controlled ambiance at TSH is designed to help you beat the heat and play your favorite sports, recreational activities, and world-class dining all year round. Additionally, the Semi Olympic swimming pool, e-sports, board games, spa, sauna, cafes, and more spread across TSH will keep you busy, and you will find no dearth of options to enjoy yourself while here.

Located at the heart of Kanpur within the most desirable neighborhood in all of Arya Nagar and next to Swaroop Nagar and Tilak Nagar, TSH is only half a kilometer from the Kanpur Metro.

Encircled by the Lush Greenery of the Parshuram Vatika Park and the Brijendra Swaroop park, TSH is a perfect spot for your next Kanpur adventure. We expect a footfall of 500 and 700 individuals daily for various activities and are ready to welcome up to 1500 individuals during competitions. TSH is fully equipped with an accessible and user-friendly infrastructure, technology, and necessary services for welcoming special-needs people.

Mission

To produce world class athletes and to promote sports and fitness among the general population. To enlighten the general audience about the importance of maintaining a healthy lifestyle.


Vision

Promote and nurture sports and fitness activities for people of all ages. Providing a world-class facility for aspiring athletes and the community in general. Encourage and promote national missions like Fit India, Khelo India, and other sports and health activities. Designed to contribute to Kanpur's socioeconomic growth.
"The Sportz Hub" Kanpur is an initiative by Kanpur Smart City Limited to promote indoor and outdoor sports in the Kanpur community, with an approximate project cost of Rs. 45 crores. It is built on Kanpur Nagar Nigam's land, at the site of the dilapidated Palika Stadium. The project was sanctioned under the EPC mode, granted to MHPL India Pvt. Ltd., and was initiated on March 10th, 2021. The project's expected completion date was 10th September 2022 but was completed two months early, on 15th July 2022. The project was periodically monitored by the HOD Civil Engineering Department, HBTU, the joint director of UP Bridge Corporation, and the Nodal Officer of Kanpur Smart City Limited. The project was constructed under the honorary guidance of respected Smt. Pramila Pandey, Mayor of Kanpur, Dr. Raj Shekhar (IAS), Divisional Commissioner and Chairman of Kanpur Smart City Limited, and Shri Shivaharanappa G. N. (IAS), Municipal Commissioner, Nagar Nigam.

Some of the salient features of the facility are modern sporty elevation, a full building ramp, complete fire compliance as per NBC norms, disabled-friendly access, and wide CCTV coverage. TSH is a green building built using pre-engineered materials that resulted in dust-free construction. The building is equipped with a sewage treatment plant, solar panels, energy-efficient LED lighting, and many other green building features. The contract to operate the facility has been awarded to Audi Stadia Pvt. Limited, a franchise of Trans Stadia Pvt. Ltd for 25 years.
Our Team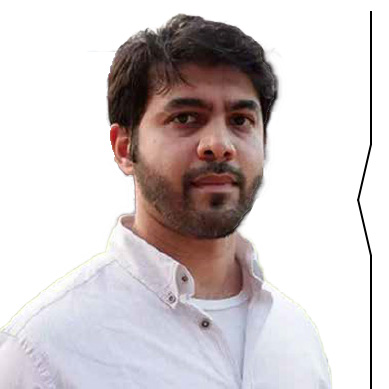 Udith Sheth
Mr. Udith Sheth is the MD of TransStadia and the President of the National Yogasana Sports Federation. Mr. Sheth graduated from the prestigious Perdue University in West Lafayette, Indiana, United States. His organization, TransStadia has been pioneering the transformation of Urban Sports Infra, Sports, Education, and Urban Life in India, bringing international expertise to India across various domains. TransStadia was incorporated with the belief that India could emerge amongst the global frontrunners in sports by making sports accessible to all. In 2008, the company launched a landmark revolution by presenting an idea to the Honourable Prime Minister Shri Narendra Modi – the dream of 'sports for all'. Since then, the company has come a long way and is poised to develop the sports business at scale in India. Mr. Sheth holds a prominent place in sports and has been quoted multiple times by the press.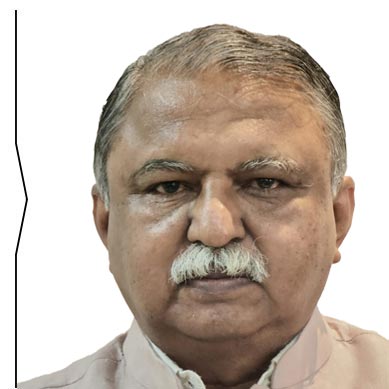 Rajeev Garg
Mr. Rajeev Garg has spent three decades with IIT Kanpur as a civil engineer. In his professional career, he helped the design and development of various sports complexes in multiple states across India. He deeply believes that sports have the power to bring people and communities together, and his passion has been to create new and innovative ideas in sports infrastructure. He has played a key role in modernizing sports infrastructure wherever he has gone. Mr. Garg is more than excited to start the next chapter at The Sportz Hub, making it a top priority to provide the best facilities to the next generation of Kanpur and get Kanpur recognized as an International Sports destination.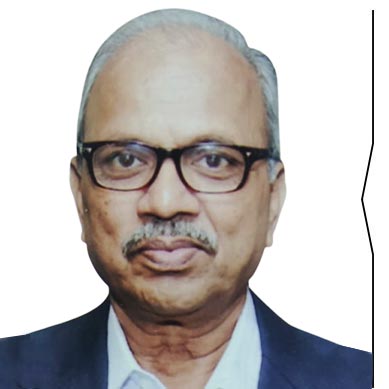 PK Srivastava
A man who needs no introduction in the Indian sports arena, Mr. PK Srivastava is a sports management luminary whose influence reaches far and wide across India. A chemical engineer by training but a true sports manager in practice, Mr. Srivastava has been the Secretary of the UP Sports Athletics Association for three decades and the joint secretary of the UP Olympics association. He is also the Ex-treasurer of the Athletics Federation of India and was the Deputy General Director of the OC, XIX Commonwealth Games, Delhi, 2010. He brings with him the experience and the know-how to run an international standard large-scale sports operation and the grit and goodwill to attract sports celebrities from across the world to come to play in Kanpur.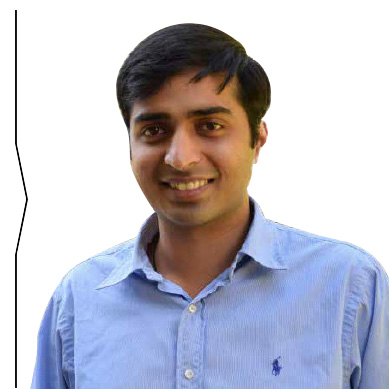 Ramit Arora
A graduate from the prestigious University of Illinois at Urbana Champaign, United States, Mr. Ramit Arora has spent the last 8 years at Microsoft Corporation in USA and Canada. He brings a unique skill set and a broad spectrum of technology and management experience and is adept at managing large-scale projects in various verticals. He has built products that reach crores of people in more than 100 countries. Born and raised in UP and a sports enthusiast at heart, his vision is to make The Sportz Hub in Kanpur a best-in-class, fully digitalized facility which is paperless, app-based, and replete with international sports standards and technology.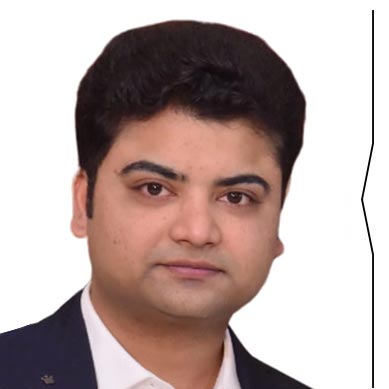 Harsh Agarwal
F.C.A., D.I.S.A., B.Com, M.Com, L.L.B.
Harsh has been running his own practice Harsh Agarwal & Associates (Chartered Accountants) since the last 9 years. He holds expertise in Corporate Accounting, Finance, Direct Taxation, Indirect Taxation and Company Law. Harsh also has a qualified Diploma in Information System Audit (DISA) and is a Certificate holder in "concurrent audits of banks". He is a financial professional to reckon with in Kanpur and we are more than excited to have him around. He brings the financial operating discipline to TSH and is key to keeping the financial future of the facility secure.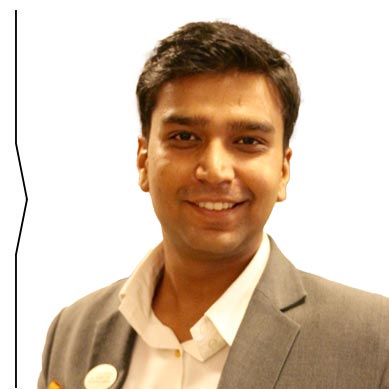 Vibhor Khanna
B.A. (Hons) in Hospitality Industry from Institute of Hotel Management, Aurangabad Maharashtra (Taj Group), Restauranteur at Barbeque Masala. Vibhor brings with him experience in hospitality both from some of the most known 5 star brands as well as from his own restaurant venture. Great sports must be accompanied by great food, beverages and hospitality, and we are glad to have Vibhor making it his priority to make the TSH experience a memorable one.